COVID-19 Update
SSAIC's main office phone line hours and intake services have been expanded back to our regular hours of 9am-noon and 1pm-5pm, Monday to Friday. While our office has remained closed to walk-ins, counsellors have resumed some face-to-face counselling on a limited basis by appointment only (priority for limited face to face counselling will be given to new clients that have never met their counsellor face to face, youth and preexisting clients that may experience barriers to telephone counselling). Screening and safety protocols are in place to ensure the safety of clients and staff. The majority of our counselling services will continue to be delivered over the phone.
We are taking new clients! Those who need our assistance are encouraged to call our office and speak to our intake counsellor. Our 24-hour crisis line is fully functional and available to assist anyone who needs our help.
We have expanded our services to include more on-line resources for survivors. Please check out our Survivors Toolkit for additional resources and videos, and our Virtual Group Sessions page for a new group video weekly!
What's New at SSAIC
Changes to our Board of Directors
At our AGM, we said "farewell" to three long-time members of our Board of Directors: Jodi Earl, Candace Guist, and Carrie Roblin. All three of these amazing people brought their skills, insight, and compassion to our team, and they will be missed.
We also said "welcome" to six new board members: Blair Weimer, Linh Lê, James Repesse, Marcie Dupuis, Sarah Alford, and Tamara Paulsen. You can read their biographies (and the rest of the member's bios) on our website! We are so excited to have these new additions to our leadership, and can't wait to work closely with them toward our mission and vision for sexualized violence survivors.
Annual Report
Are you the kind of person who loves learning about community organizations?
SSAIC's 2019-2020 Annual Report is live on our website! Included in this year's annual report is a message from our Board of Directors, an overview of our client base this past year, the exciting new initiatives we introduced this year, and much more.
You can find this one and all of our annual reports under the "About Us" section of our website, or click here.
Entertainment & Learning
Summer Learning Workshop Series
With two webinars down and two to go, our first Online Learning Workshop Series has been a huge success!
Up next: "Consent 101: The (Sexual) Basics" on July 22nd and "Being a Strong Ally to Survivors" on August 11th. Registration is by donation, but tickets are available at no cost. These learning opportunities are great for professionals, survivors, and the public alike! Register now at ssaic.ca/slws2020.
Virtual Group Sessions
Our Virtual Group Sessions for Survivors have been a hit! We've just published our week 6 session: Emotions & Emotional Regulation.
For 9 weeks, we're publishing a new video featuring our counsellors and a topic that we would typically cover in our Open Group for Survivors. View this week's group session and each of our previous topics on our Virtual Group Sessions page!
Books by Authors of Color about Sexualized Violence
A Mind Spread Out on the Ground by Alicia Elliott *Canadian author
In an urgent and visceral work that asks essential questions about the treatment of Native people in North America, Alicia Elliott engages with such wide-ranging topics as race, parenthood, love, mental illness, poverty, sexual assault, gentrification, writing and representation. In the process, she makes connections both large and small between the past and present, the personal and political–from overcoming a years-long battle with head lice to the way Native writers are treated within the Canadian literary industry; her unplanned teenage pregnancy to the history of dark matter and how it relates to racism in the court system; her childhood diet of Kraft Dinner to how systemic oppression is directly linked to health problems in Native communities.

With deep consideration and searing prose, Elliott provides a candid look at our past, an illuminating portrait of our present and a powerful tool for a better future.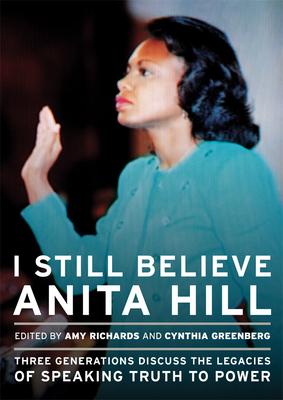 I Still Believe: Three Generations Discuss the Legacies of Speaking Truth to Power by Anita Hill
In the fall of 1991, Anita Hill captured the country's attention when she testified before the US Senate Judiciary Committee describing sexual harassment by Clarence Thomas, who had been her boss and was about to ascend to the Supreme Court. We know what happened, but what is lesser known is how many women and men were inspired by Anita Hill's bravery, how her testimony changed the feminist movement, and how she singlehandedly brought public awareness to the issue of sexual harassment.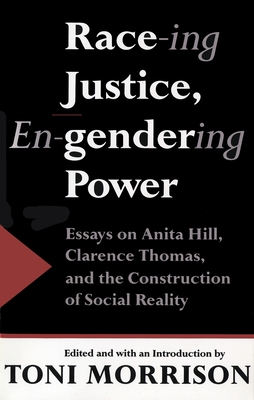 Not That Bad: Dispatches from Rape Culture by Toni Morrison
In Race-ing Justice, En-gendering Power, Toni Morrison contributes an introduction and brings together eighteen provocative essays, all but one written especially for this book, by prominent and distinguished academicians—black and white, male and female. These writings powerfully elucidate not only the racial and sexual but also the historical, political, cultural, legal, psychological, and linguistic aspects of a signal and revelatory moment in American history.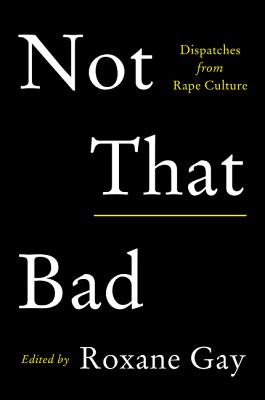 Not That Bad: Dispatches from Rape Culture by Roxane Gray
Cultural critic and bestselling author Roxane Gay collects original and previously published pieces that address what it means to live in a world where women have to measure the harassment, violence, and aggression they face, and where they are "routinely second-guessed, blown off, discredited, denigrated, besmirched, belittled, patronized, mocked, shamed, gaslit, insulted, bullied" for speaking out. Searing and heartbreakingly candid, this provocative collection both reflects the world we live in and offers a call to arms insisting that "not that bad" must no longer be good enough.
Sexualized Violence in the News
Ways to Give to SSAIC
Become an SSAIC Ally
Anyone can make a difference by becoming an ally to sexualized violence survivors. Educate yourself on consent and being a strong ally (see our upcoming workshops on these topics), learn about rape myths and how to correct misconceptions, and spread the word about SSAIC to your friends and family.
Shop to Support Survivors
Check out our selection of survivor-themed merchandise on our website. We've currently have three styles featured: "Believe", "Resilience", and "NCS" – be sure to grab your favorite style in a t-shirt or mug!
All support is always appreciated!
Join us on social media!
@SSAIC1 on Facebook and Instagram
Stay safe & healthy!